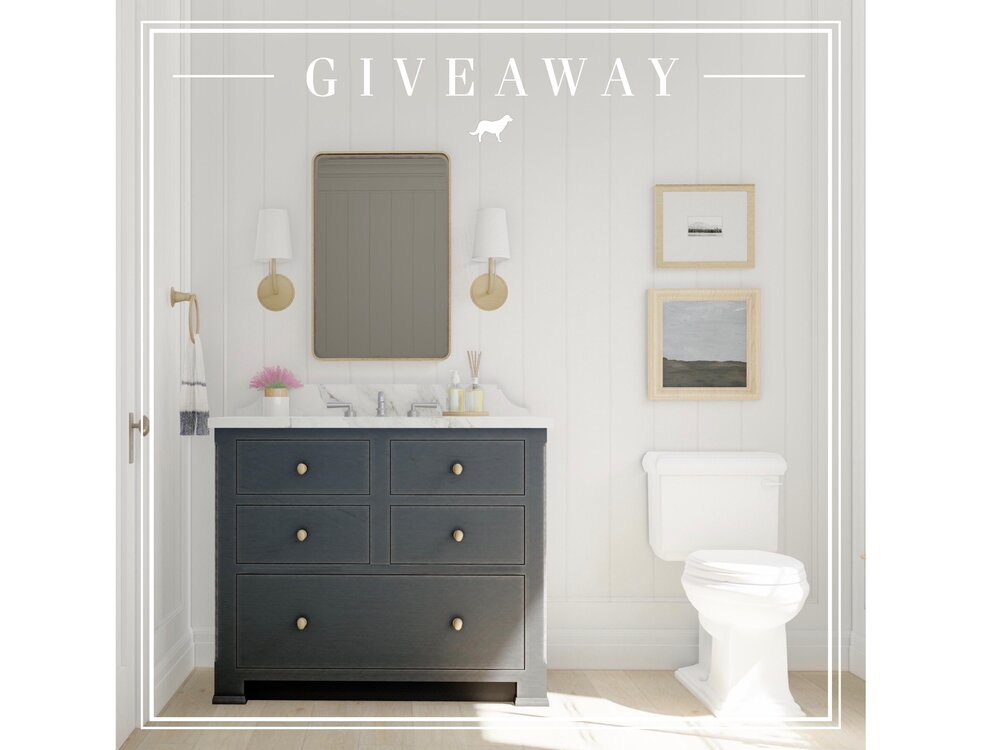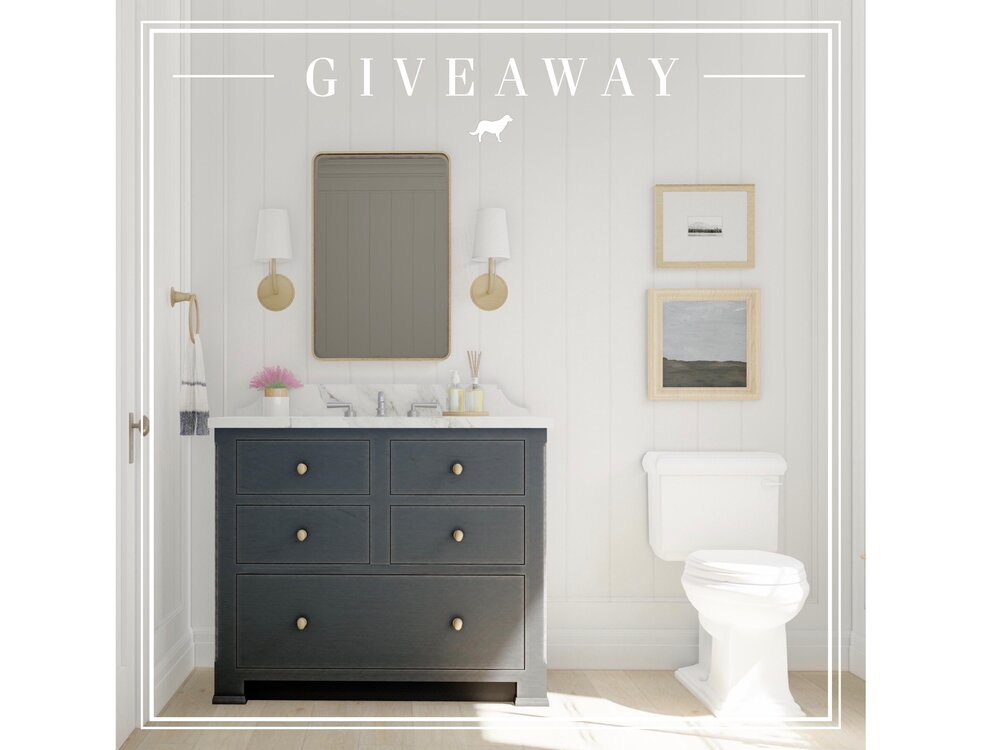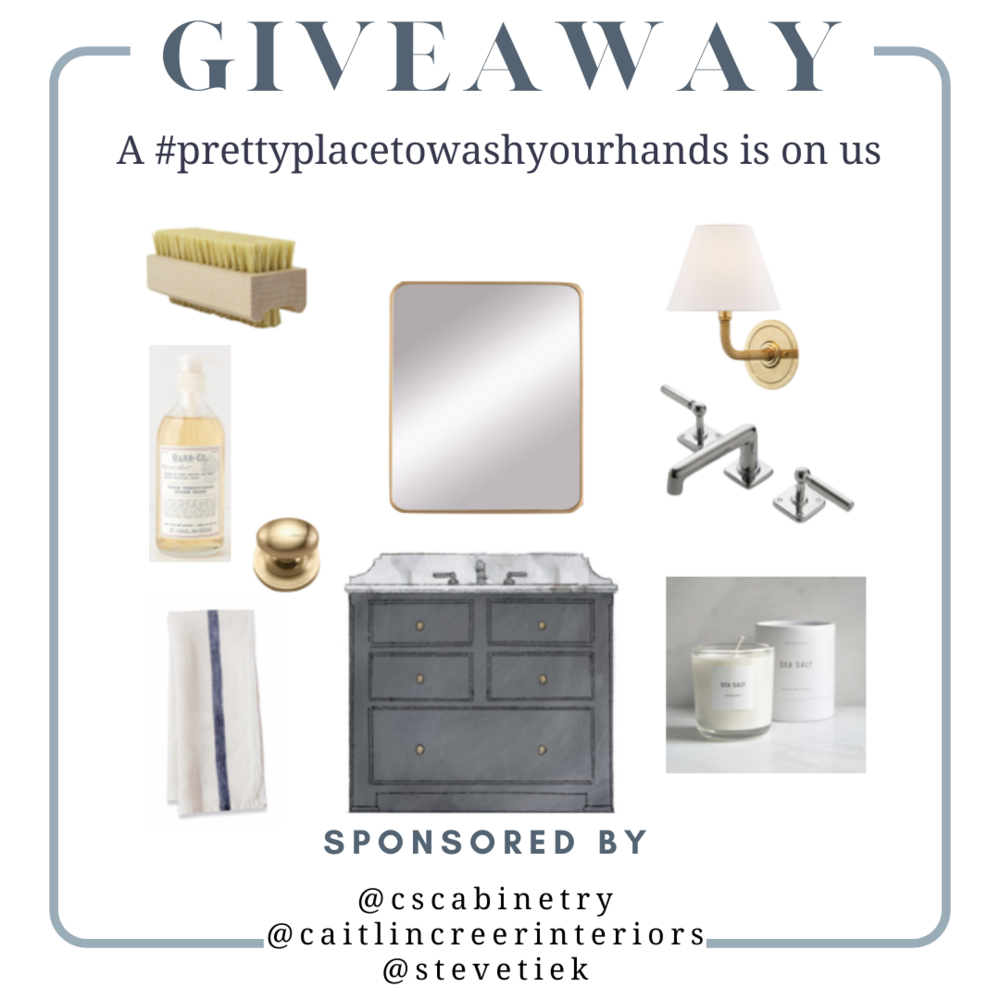 Wash hands. Repeat. Wash hands. REPEAT. Since we're spending so much time washing our hands, we wanted to team up to give away a BEAUTIFUL place to wash your hands!

We've included just about everything that you'll need to spruce up your powder bathroom—from a custom bathroom vanity crafted to the exact architectural specifications for your space, to our favorite finishes.
ONE lucky winner will receive:
Total Prize Value: $6,085
Open to U.S. and Canada residents
ENTER TO WIN
Disclaimer: This package is designed and sized for a powder bathroom with a vanity up to 42 inches wide.
About Chris, Caitlin, and Steve
Christopher Scott Cabinets
Meticulously designed and crafted cabinets. Follow Chris on Instagram HERE!
Caitlin Creer Interiors
Residential design firm creating livable and beautiful spaces. New construction, renovations, and furniture far + wide! Follow Caitlin on Instagram HERE!
Steve Tiek I Tiek Design Group
Home and interior architectural designer. Creating home and lifestyle through our passion for great architecture and detailed building plans. Follow Steve on Instagram HERE!